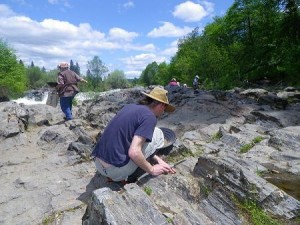 We invite you to become a member of Roxy Ann Gem and Mineral Society (RAGMS). Rock-collecting field trips take place periodically and classes are offered in the club's lapidary workshop. RAGMS offers a large and diverse earth science library from which members may borrow.
Lapidary arts, faceting, collection maintenance, silversmithing as well as jewelry design and fabrication are some of the subjects studied by members. RAGMS members also receive a monthly newsletter called The Rock Chipper.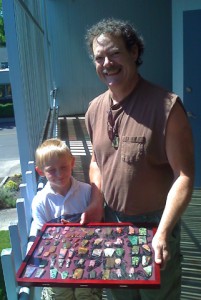 The Roxy Ann Gem and Mineral Society is a non-profit corporation. Annual dues are $25 per year per adult, $30 for a couple, and $35 for a family. They can be purchased online through our Shop tab. Memberships are renewable on July 1st of each year. Membership meetings are on the 2nd Friday of the month, 7:00p.m., at Crater Rock Museum. There are no membership meetings for the months of December & July. Our Christmas dinner replaces our December meeting and our annual Club picnic takes place in July in lieu of the membership meeting. You're invited to attend one of our meetings as a guest. Hopefully, you'll elect to become a RAGMS member!